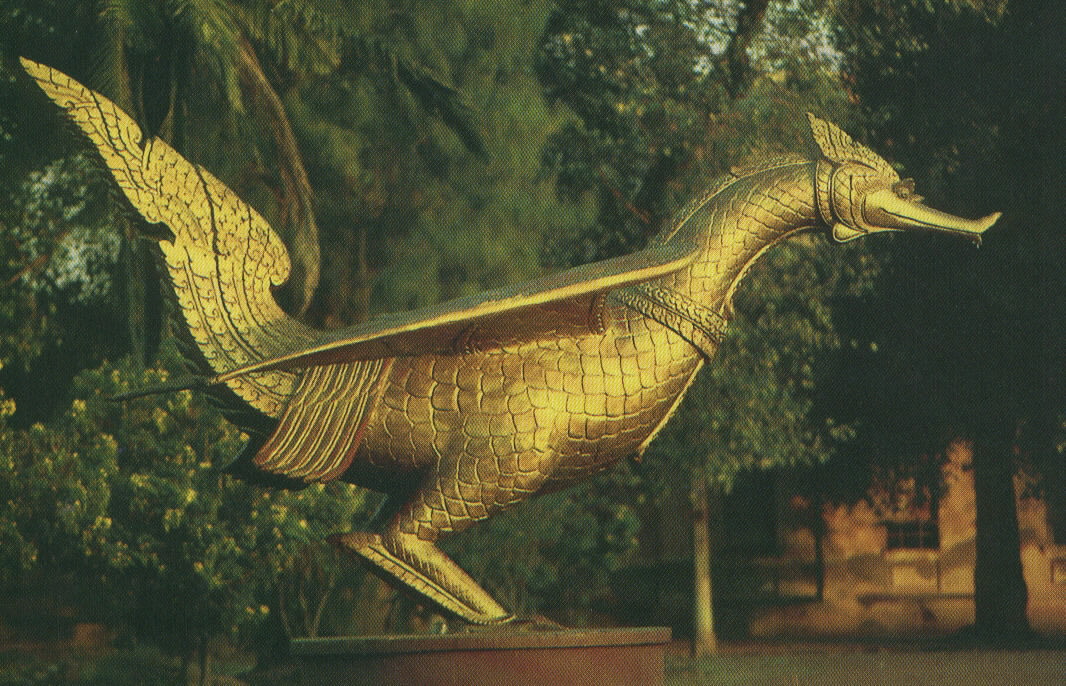 Cambodian legends describe mountain people as descendants of Garuda, a divine bird, and river peoples as descendants of Naga, a sea serpent . Photo courtesy of Sophear Ung
Folktales grew from the imagination and the lives of people, passed through from generation to generation, the stories have sometimes altered during the retelling process, ordinary characters become bigger than life, situations exaggerated.

&nbsp They remain popular both with adults and children, especially the latter who respond quickly to the stories. They are simple to understand with no complicated plot involved, they are short, and sometimes humorous. The sense of justice is always there, the good character will be rewarded and the evil one always gets punished at the end! Folktales may lead to a better understanding of customs and culture. Here are the folktales, so enjoy!
---
Cambodian Folktales created by Ithara Phlong, isphlong@yahoo.com

last modified: December 15, 2000

URL: http://ithara.p.tripod.com/stories.html